The day started off at 7AM where we met up with Kevin Gibeny and his 1973 Mack CF Engine and the crew form the Yoe Fire Company and their 1951 FWD.
We made the short trip to the York County VoTech where we were meeting up with The Gibney's Mack CF tiller and Richard Williams and his Seagrave. As we were there it started to rain. Since the FWD is an open cab they started up the highway while we waited for the rest of our convoy.
Once we got into Harrisburg luckily for us the rain stopped. While in the staging area everyone pitched in to get the apparatus shined up for the parade. Here is Owen and I along with my old college roomates son in the staging area.
From there it was off to the parade and to the river for pumping.
Had a great day. After we finished up here we made a quick trip to Maryland to our friends for their sons 3rd birthday party.
On the ride back to the farm we developed an air leak in the drivers side windshield wiper. So we will have to try to get that fixed before the next schedule event the Stewartstown parade on July 24th.
Photo by Jason Coleman Cobb
Photo by MB400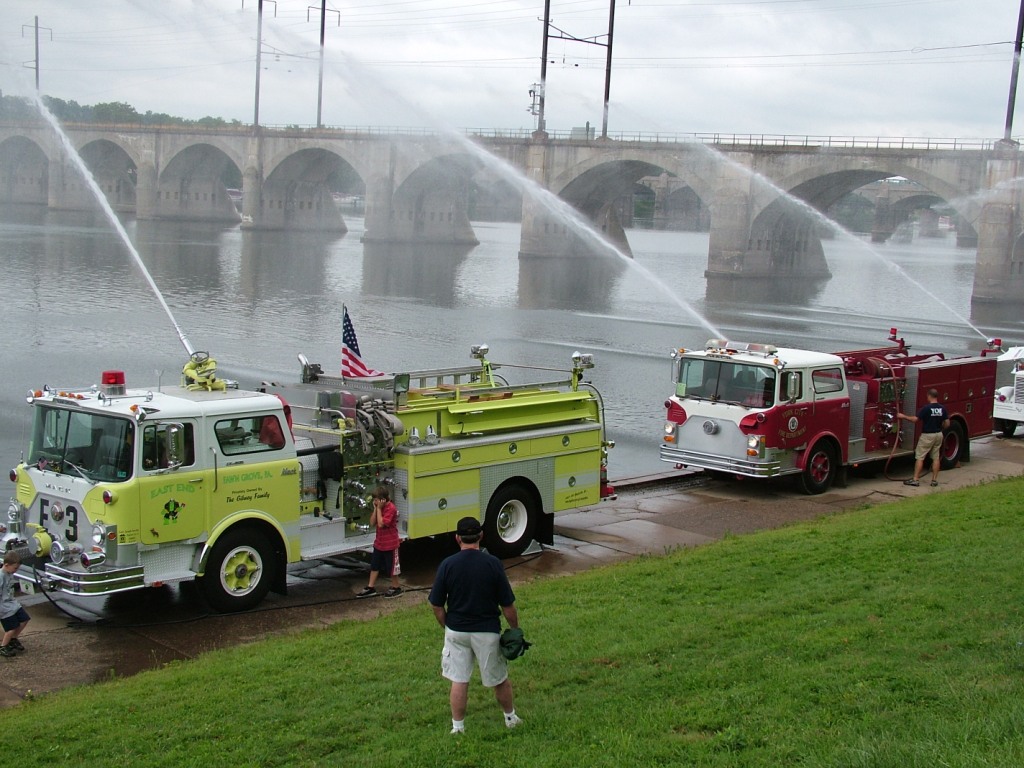 Photos by Jesse Shutt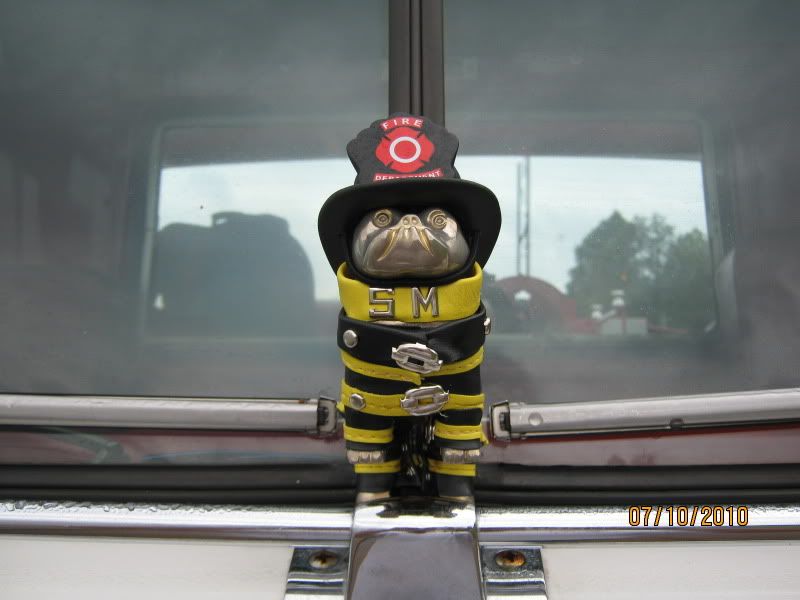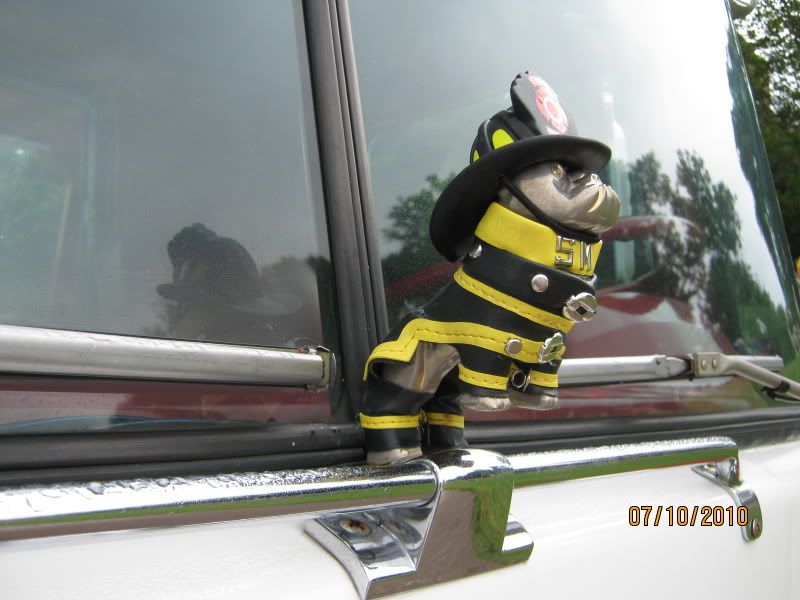 You Tube Videos from the parade.
In this one we are at the 1:14 mark.